" U WISH ! "
Regine's Room . . . ha !
" As If..."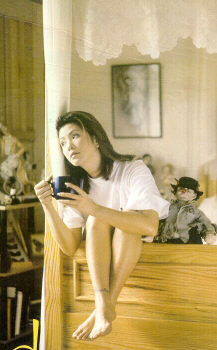 Aba. You're lucky I had one shot. after all.
Nice room Regine. All it needs now is a laptop and net connection.
web page by: The Band Room & MusicMan
To Regine's Picture Page Preview Part I
To Regine's Picture Page 3 Web Site
Regine Velasquez in BLACK & WHITE

-Have a Happy & Musical Day Friends-
Thanks to Pops for not complaining about us using
some of the web space to put up a Regine web site.


A definite thanks to my dog for putting up with waiting for me
as I took forever to finish a page. He only had to wait a week this time for supper.

And thanks to Regine Fans.
Without you guys I would be just telling jokes to myself.
And that wouldn't be funny...
__________