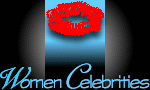 Sonny Azurin Concert Site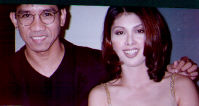 -Talented Musician to the Diva's-

-Pops & Regine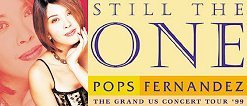 site managed by..Aba! Pops Fernandez herself-
now that's awesome...!

-get that cat out of here!

-When ASIA wondered, MusicMan gave no doubt. She's Filipino!
-OK, Pops.You can stop screaming now...

| | |
| --- | --- |
| | -The truth is when I hear Marie's voice It's like I'm listening to Pops sing. |

- the definite fan page for Regine's electric fans.

REGINE in BLACK & WHITE

The fan site that puts you up front personal & private with the Songbird. With actual Regine quotes & art gallery.

REgINe VeLaSqUeZ pICtUrE PaGe 2
The Most beautiful pictures of Regine on the net...

-MusicMan catches a moment in time
with Regine and keeps it forever...

Regine's sister takes over the spotlight for awhile. click here for web site.



Return to Kuh's Contents


musicbox@datelnet.net
dedicated to my favorite diva Songbirds. may their kind never go extinct.