Web Sites for Teenage Girls:
( Diaries, boys, pen pals )



Girls World Online Club
http://www.agirlsworld.com

CosmoGirl!
http://www.cosmogirl.com

Girl Zone Web Magazine
http://www.girlzone.com

gURL
http://www.gurl.com

Girlynation
http://www.girlynation.com/index.htm

GirlTech
http://www.girltech.com

SmartGirl Internette
http://www.smartgirl.com

Teen.com
http://www.teen.com

Alloy.com
http://www.alloy.com

The Band Room's tribute to
The Philippines First Diva Superstar
K U H L E D E S M A

A small picture tribute to the Lady
with a large legacy.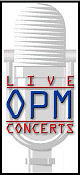 Hear some Real Audio of Pops
MusicMan's...


GIF JuNk YaRd!

Our favorite Philippine based search engine!


EDSA is another good Philippines Search Engine.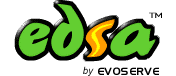 No Silly Gimiks here.

Greetings Music Fans!
It's the special event for choosing & honoring outstanding web sites made by
Filipinos. It's a chance for fans to get involve and support our pinoy webbers.
And we are so honored to even have been nominated among such outstanding works of
art & creativity. Check them out especially the music category where we get to
share some spotlight with Pops Fernandez herself and her own official web site.
Do you know where to go for it? Just click below.

GO VOTE YOU CHICKENS!
Large data-base of Philippine Information..

And where we are happy to be linked !

The Best Philippine Music Source
And if you like to see more selected links and musical URL's:
http://members.tripod.com/musicbird/images/favorite.htm
Please use your back button to return to the previous page.