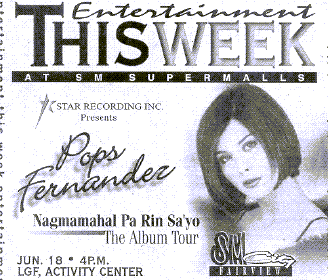 Her latest album is under Star Records.
And presently she's recording a new album
for Viva Records. And she had previously
recorded for other recording companies.
It's going to be real hard for her to
make a complete greatest hits collection.
It'll have to be Pops Greatest hits under Viva
or under Star...boy, and I'll have to buy every single one.
This fan stuff can be real rough. hehe...
_____________________
Pops two pals.

You know who they are-
It's what's her name
and what's her face.
----------------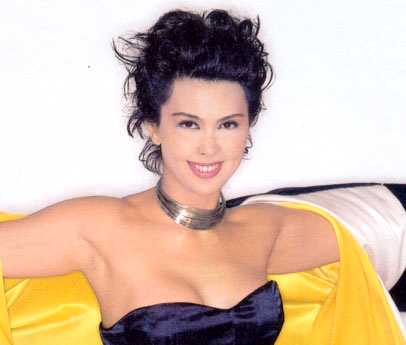 Thanks to Alma for getting that shot to us.
This web site grew by the help of Pops fans.