-A Creative Artist at Large-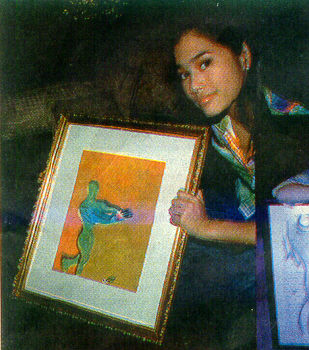 Will you check this kid out. Get out of here!
She's an artist? Holy Masterpiece Mr. President-
this little girl is something else. I got a good
feeling we're going to hear more about her in the
years to come. Good job raising her Kuh! You too
Louie. Great job. Just be sure to care for your equipment. hehe..
_______________________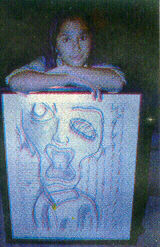 Hmmm. On second thought we better call the
school up. I hate to ask what inspired her
to draw his one. (LoL) Better keep cable TV
away from this girl for awhile.

Her subject must have been somebody her parents
drove into. Just kidding. It actually reminds
of 'The Scream'.
____________________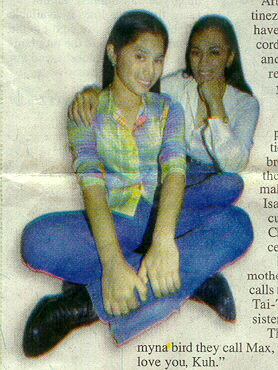 Uh, one of these kids is Kuh I'm sure.
I just not sure which one. Hey Isabella,
better slow down growing before your mother
makes you stand in for her during concerts.

But then again, pretty soon you'll be able to
wear mom's clothes out. Or is she wearing yours?
________________

" Kuh & uh, Isabella Ledesma 'ART' Gallery "